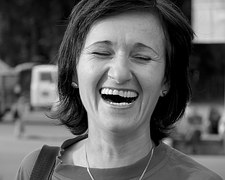 Someone said to me at the very beginning of August: SUMMER IS OVER!!. I immediately replied-"NO IT'S NOT!!" (As though I had to defend August's validity). Funny how people panic at that "almost-back-to-school time" even though the weather is still beautiful and warm!
Yes the light is shifting, but we still have time to savor the lingering parts of the season if we don't dash ahead too much.
For the greater part of August I've been working at the lovely Good Commons retreat center in Vermont (here is just one picture of many I've taken). My time here has been filled with a cool mix of fantastic people, a constant stream of diverse and delightful home cooked nourishing meals, fulfilling work, rest, and lots of lush nature time. It's a very unique experience. I've also spent a lot of my time here alone, in a very different way than when I'm home. (My phone doesn't even work here!) It's been really interesting to observe how comfortable and uncomfortable I am with parts of that alone time in a big old quiet house in the woods. Like many things in life, I am acutely aware of how this time here is full of some of my most cherished things, while also missing others of equal importance.
During one of my cozy moments of solitude this week I came up with a quick stream of consciousness "top ten" list based on what I have come to learn are some essentials. I would love to hear if you relate or have some of your own!
My Summer Holistic Health Counseling "top ten" (in no particular order)
1) In honor of my dear Grandma Helen:
"laugh at least once everyday."
(Did you laugh today?)
2)
Have a mantra
. I don't care if you're the least spiritual person on the planet. It's a way to come back to yourself and what you truly desire. It's grounding. If you don't have one (a POSITIVE one) then write me and I'll help you come up with a perfect one (or a few) for just you.
3)
Breathing.
I'm talking about intentional, consciously aware breathing. You have it with you everywhere you go. I will write more about this later, but I'm guessing just reading the word "breathe" immediately made you pay attention to the kind of breath you were taking. See, I knew it.
4)
Eat. Good. Food.
From or close to the source: aka home cooking, back to the basics. If you cant then find the closest thing too it. You don't have to know how to cook to do this, though a few simple techniques do help. I help people with this every day. Pay attention to how it makes you feel.
5)
Something sacred.
Crystals, sage, mandalas, whatever floats your boat. Let it be a reminder, and when you pass it on your shelf, know there's that story, that reason you've kept it all these years. Remember them and notice how they've evolved as time goes on.
6)
Have a good cry once in awhile
, boys you also. If you cant, then go cut up some onions if only to feel the sensation of your tear ducts actually working, and the wet rolling down your cheeks.
7)
Touch
. Human contact. Get a massage! Hug a snake. Do something damnit that puts your flesh in connection with another living being (accidentally getting shoved up against someone on the subway doesn't count, sorry). It's amazing how many people don't get this.
8)
Listen to your body
. Whether it's your heartbeat, your hurt knee, your level of fatigue, your love for the sensation of speed skating that you're always ignoring-there are always messages there. Of which, if you're having trouble deciphering or slowing down enough to hear, then we really need to talk. I mean it.
9)
Receive a compliment!
Do it. Ladies, even if it's in the form of the inappropriate hot or not so hot construction worker on the street, just take it, because likely it's true, you ARE a hot bitch. And guys, even if it's from your married, drunk, boss. Take it. She means it from the bottom of her saturated liver...I mean heart.
10)
GET CURIOUS and USE ALL YOUR SENSES
to teach you all you need to know. When I say get curious, I mean about whatever it is that strikes you. Use your senses to learn about it. Do you know what your five and six senses are? Start there first.
What My Clients Think
"I have been working steadily with Jessica for over 2 years. Under her guidance and support I have slowly gained the knowledge and wherewithal to change my health and eating habits dramatically for the better. I have lost an average of 8 lbs. and my cholesterol numbers have dropped 25%. I recently got a glowing review from my doctor after my last annual physical. Jessica is a warm and comforting spirit, never judgmental, and has given me consistent advice throughout our work together. I plan on continuing this journey with her, and I strongly recommend working with her."
-Lloyd, NYC